Day 1: California and Nevada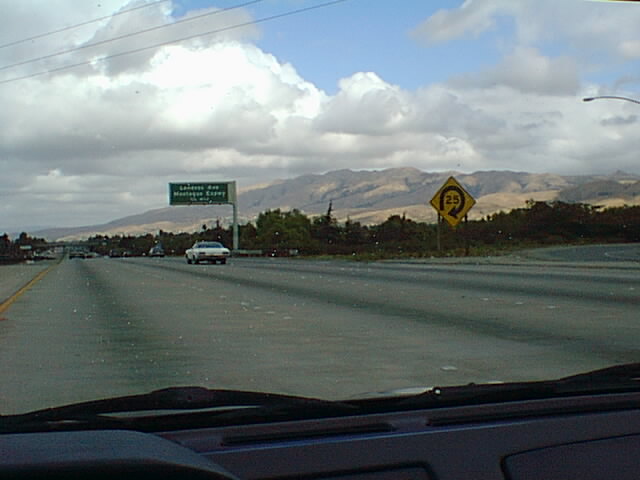 Left the Bay area from San Jose on Interstate 280 to 680.

To 5 North at Tracy.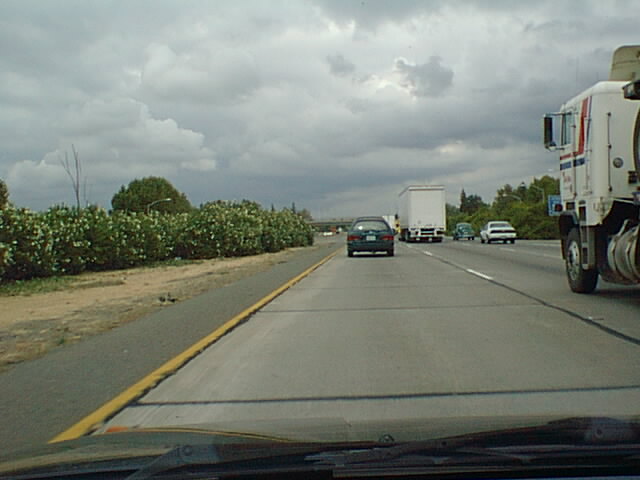 (Tried to get picture of green wagon with "BABY944" license plate.)
East on 50 at Sacramento.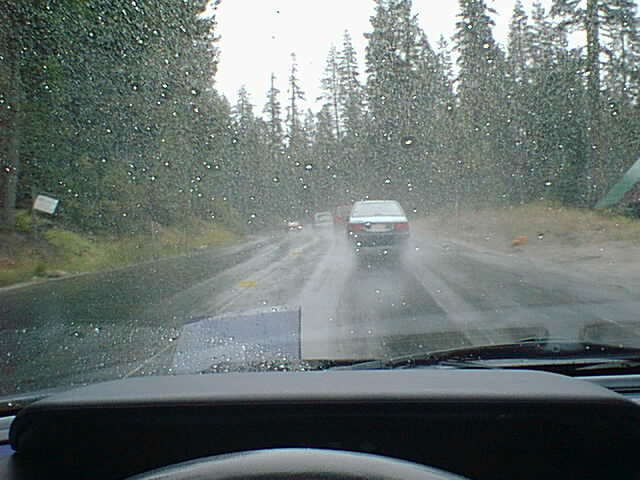 Rain turns to snow somehere East of Placerville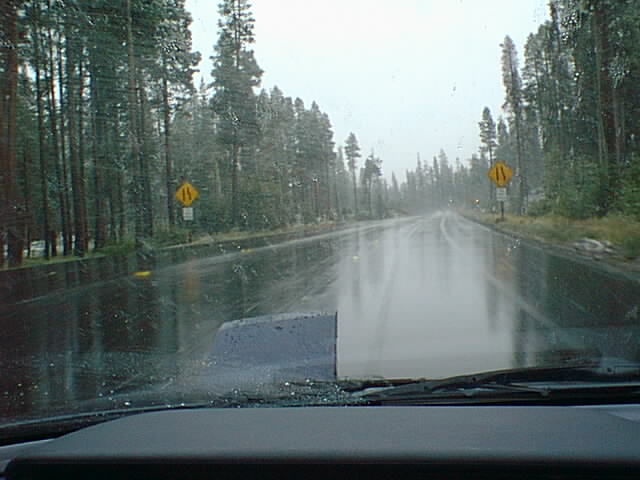 Through lots of traffic at South Lake Tahoe. Lunch at Carson City, Nevada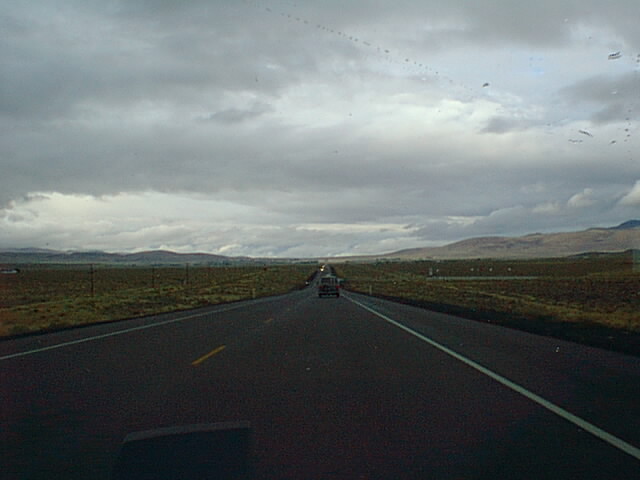 Continue on Hiway 50 through Austin to Eureka. Stayed at the Best Western.